Subscriptions!? I'm pretty excited to offer this to the fans of my music.

Anyway, obviously you'll get a lot of music with your subscription - my entire back catalogue along with exclusive unreleased music delivered instantly to you via the Bandcamp app for iOS and Android. Along with photos, videos, screen shots, pdfs - you name it. You'll also get any new music I release in the future so you really can't lose.

I also get a lot of questions about my music, how I record it, the gear and plugins I use, what other records I like etc and I try to answer them all. It's a little overwhelming at times and this might help keep things tidy and focused. I also want to thank subscribers by giving them exclusive discounts on physical merch (for example the nice HANDS Project shirts, posters etc) so stay tuned for that as well!
You're a subscriber
Thank you!
* Downloads are DRM-free and available in MP3, FLAC and
more
.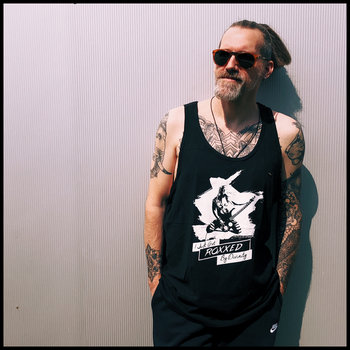 Marc Mennigmann
Lagos, Portugal
Marc Mennigmann worked as a session musician in the 1990s and founded two companies which both still exist. He plays piano and Chapman Stick, loves to record, mix and master. Further, he is a programmer, a father of two kids and a well-known concert photographer. He loves to work experimental and to break all the rules. Check out his homepage
mennigmann.com
for more projects and information.